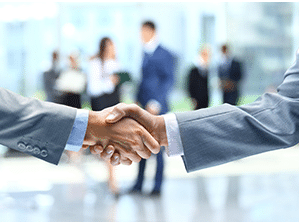 35 YEARS OF LEGAL EXPERIENCE
It will likely happen when you least expect it. Maybe at the grocery store or while you are walking down the sidewalk. It may happen in a vehicle accident.
One thing we know for sure is that, if someone else's causes you harm, you need to know where to turn so you can be sure you get the compensation you need for all of your incident-related expenses. You can count on Edward "Skip" Babbitt to be by your side, working to ensure you are treated fairly by insurance companies and other third parties. Contact Skip today if you need a San Diego personal injury attorney.
PURSUE FAIR COMPENSATION
We also want to note that work injuries can become personal injury cases in some of the following ways:
Your employer failed to provide you with the proper safety gear for the job.

You were forced to work in unsafe conditions.

You were made to work many hours without a break.

A third party caused your injury at work (sub-contractors or other outside entity).

You were denied workers' compensation for your claim.

You were fired for reporting your injury.
Regardless of how another person caused your injury, they should be held accountable for their actions.
We know that you need to focus on recovering from your injuries and do not have the time to fight with insurance companies or other parties involved.
But we do.
Edward "Skip" Babbitt and his team will work tirelessly to secure the compensation you need in the aftermath of an accident. This can include:
Money for your medical bills

Lost wage recovery

Pain and suffering damages

Punitive damages against the responsible party